A Texas Company
A Family Business
David Peters, President and Partner
Dave is one of the company's partners has worked in the construction industry since 1982. David brings an exceptional degree of technical competence and expertise to customer's projects. He is the founding Partner of Lone Star State Construction, LLC and leads the company with a fresh vision of how to serve customers' needs and exceed their expectations. His vision of what the construction process should and can be in order to run a well oiled machine is what drives his commitments, values and actions. As a result, he has built a company with a strong reputation for integrity, quality, dependability, thoroughness and exceptional customer service. Dave is responsible for overseeing all Project Managers, Superintendents, writing contracts, doing estimates, construction troubleshooting and taking care of the accounting for the company.
Prior to founding Lone Star State Construction, LLC, Dave worked as a Senior Builder for Medallion Homes, a local builder here in San Antonio, where he oversaw the building of 45 homes in two years. He was also a Project Manager for a large General Contracting company in Colorado where he managed several large projects including an 18,000 square foot home in the mountains for 14,000,000.00, which took 3 years to build. Dave opened up his own General Contracting Company in Colorado and his first job was to build a 5,000 square foot addition to his local fire department, Eagle Fire Station, a second home to him being that he served as a volunteer fireman/EMT for 6 years while living in Colorado. Dave also has experience is being an on-site Superintendent as he worked for Pulte Homes for several years in Virginia overseeing the building of over 200 homes. Dave started his construction career at the School of Hard Knocks by actually wearing his tool belt and reading blueprints and drawing plans.
Dave studied architecture at Northern Virginia Community College after graduating high school while simultaneously opening up his first Construction Company, 3D Renovations, with his brothers Don and Daren. The same two brothers that now are his partners 27 years later.
Don Peters, Vice President and Partner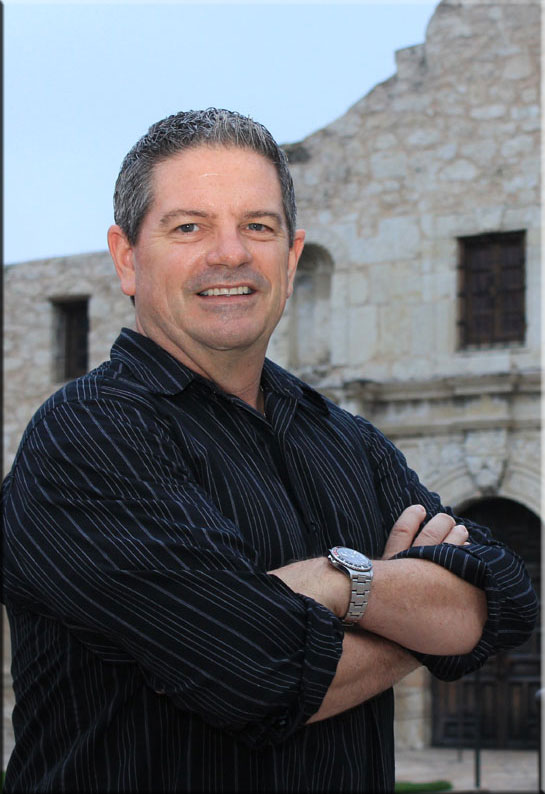 Don brings over 20 years of Project Management experience and over 20 years of internet and marketing experience to the team.  A product of The Citadel and US Army, he retired at the rank of Major flying UH-1 helicopters and C-12 airplanes and is a Desert Storm veteran.  His post-military years included Information Technology project management with various companies including Computer Sciences Corporation and USAA Insurance.  He is a three time #1 Best Selling Author of five books and has been profiled in several newspapers, books and TV shows for his work selling big ticket and unusual items on eBay.  He also created a business to help authors become #1 best selling authors and has done a few stints on the speaker's circuit.  
Don is a founding partner and Project Manager. He also uses his computer/online experience to bring new technologies, social marketing, and internet marketing to this brick and mortar family business.  Don is on the Board of directors for the San Antonio NARI chapter.  He also runs the Contractor Connection (USAA) division of the company.
Daren Peters, Vice President and Partner
Jason Peters, Partner
Jason is a founding partner at Lone Star State Construction and has been involved with the construction industry most of his working life. Before Lone Star State Construction, Jason worked for his father (Daren), Installing tile for the "Millionaire Elite" in Eagle County Colorado. He grew up in construction and was quickly exposed to many of the trades involved in general contracting (carpentry, drywall, electrical, plumbing, etc). Being a second generation master tile installer, Jason has honed his craft with strict attention to detail, and his custom bathrooms are the envy of people throughout San Antonio.  
Being a partner in Lone Star State Construction he has learned to use his experience to master some of the other trades. Jason is an Assistant Project Manager and is continuously learning the aspects of every position in the company.  On your project Jason could assume the role of estimator, supervisor, tile installer, fabricator, or handyman.
Todd Franke, Project Manager
Todd Franke.
Kevin Keenan, Senior Superintendent
Kevin brings 12 years of construction experience to the LSSC team.  He started in the construction industry working for a general contractor as a carpenters helper while he learned this trade and business.  Kevin shortly after two years gave up the tool belt and was promoted to project manager.  He worked for that company for 7 years running multiple projects and estimating new contracts.  
Following another dream of his, Kevin went to work for Medallion Homes as a superintendent where Dave and Kevin became friends.  He built homes for Medallion for over 3 years until there was an economic down slide for new home construction.  Forced out of home building into a different type of construction he went to work for a catastrophe management company as a construction superintendent.  Kevin worked there for 2 years before coming aboard at Lone Star State Construction.  He managed 113 projects commercial and residential while working there, small and large jobs ranging in cost from $1000.00 up to $750,000.00.  
Kevin is now very proud to be working together with Dave again, and the rest of the family at LSSC. Kevin has been working for LSSC since 2011 and looking forward to many more years ahead. 
Kim Crum, Office Manager
Kim Crum
Frank Cantoya, Superintendent
Frank Cantoya is a lifelong resident of San Antonio. He graduated from Trinity University with a B.S. in Business Administration. He has been involved in the construction industry for over thirty years. He began by working summers as a carpenter while still in school. This lead to ten years as a contractor, working primarily for realtors and General Contractors. One of those General Contractors hired him as a superintendent and Frank found his calling. He spent the next several years as a superintendent for interior and exterior remodeling. Frank then moved into disaster management, overseeing repairs to homes that had been damaged due to floods, fire, smoke and even car strikes. After working In that industry as a superintendent, then as a production manager.
Frank is thrilled to be back in the remodeling industry, working for an innovative and imaginative company. Frank has been with LSSC since 2012.
Tommy Hughen, Superintendent
Tommy,
Mike Knight, Superintendent
Mike Knignt
Jerry Revels, Superintendent
Jerry has worked full time in the construction industry since 1980 and brings over 30 years of field, technical and supervisory experience to Lone Star State Construction. Jerry's past accomplishments include successfully operating a family owned electrical and air conditioning business between the years of 1983 and 2009. Jerry also founded a custom home company which built and sold 3 custom homes in the Bandera Texas community between 2007 and 2009.
Jerry's recent experiences include working as a contractor on construction projects for the US and Coalition Armed Forces at various sites in Afghanistan and Iraq. Jerry is most proud of the privilege he had in 2010 and 2011 working as a team member with the United States Army Corps of Engineers. Jerry was one of a handful of full time Quality Assurance Inspectors tasked with the over site of each phase and aspect of construction of the 700,000 plus square foot addition for the Brock Army Medical Center at Fort Sam Houston. This addition included many critical care areas such as the new emergency room, over 8 operating rooms, and the new burn center.
Jerry is proud to be a part of the Lone Star State Construction Team and hopes to add his concept of what a quality product for our customers should be and do his best to deliver that product to you.
Last updated (Monday, 16 September 2013 12:26)