Admittedly, I've been sitting on this review for quite some time. And not for the reasons you may think but rather because I wasn't sure how put into words how to write a review on someone who gave you hope, restored your faith, and did more than rebuild your house; they renewed your belief that the world is full of honest, hardworking people.
Prior to hiring LSSC, I read all 230+ of the reviews posted on Angies List. I made my hiring decision based on my personal interaction with Dave Peters and my decision was supported but by not driven by the LSSC overall reputation or the estimate. Dave restored my faith that things would get better.
I purchased my first home in May 2013 after relocation from Biloxi. After years on the MS Gulf Coast, I never experienced any hurricane damages. Ironically, days after purchase, I experienced the 9 – 12 inches of rain in the San Antonio area during Memorial Day weekend first hand. I woke up to water in my sunroom and living room. In the next few weeks, I came to discover this wasn't the first time water intrusion had occurred. There were also other "hidden surprises" along the way that were not seen on the seller's disclosure nor indicated on a home inspection report that should have been. I had flood and mold insurance and neither was applicable for situations that were considered either "not covered" or "pre-existing." This was literally the perfect storm for me.
Since what the insurance company called "date of loss," I've cleaned up animal nests and feces in walls, discovered previous undisclosed termite damage, and found horrific electrical safety issues. But the best part, prior to hiring LSSC, I had used another online service that background checks individuals for different services. NOTE: This service only works if those you hire don't steal the identities of reputable individuals! Let your imagination run wild on what happened next. Talk about a nightmare. Even Lifetime Television couldn't write a script this good. Suffice it to say, one might think I had "trust issues" but honestly, at this point, it was time to just move forward and take a leap of faith. Really what other choice did I have – I had no insulation, no dry wall, a leaking roof, and a limited resource called time.
I'm a resident in the military whose life is owned. I pretty much just sleep at this house and my GPA in college was higher than the amount of sleep I get every night. Last summer, I was having a hard time getting this rebuild started. I had originally scheduled LSSC for an estimate and called to reschedule because I wasn't able to make the original appointment that I'd scheduled three weeks previous. Dave answered the phone and when he asked when I would like to reschedule, I explained the situation (a resident with a limited schedule) and said I would have to find another time and call back because I wasn't sure when I would be able to meet again. I didn't know the next time I could reliably be available before 5 o'clock. He was kind enough to say, "What time works for you? We will make this work." Sold. After that and meeting him for the first time, it was just a formality in writing up the estimate and signing the contract.
I understand completely that as customers we get to interview potential providers; our providers do not have that luxury. I cannot describe how hard it was to get this project started and how quickly it took off when I met with LSSC arrived on scene. I'm sure that many providers looked at a young single woman and made a lot of assumptions; Dave and LSSC never did. I was always treated respectfully and with kindness.
Dave Peters came out to draw up the estimate and was in and out in an hour and fifteen minutes. The estimate was timely as promised and complete. The only additions were ones that I had made along the way since signing the original scope of work. This was something two other firms couldn't manage to do. One firm came out 6 times for visits of 2 - 4 hours or more.  For the first contractor, I realized the job was too big and as nice as they were, my job was out of their league. He also made a comment to a family member about my ability to finance the project. (If he felt the need to bring this up there are other ways to do this.) The second contractor came out twice, reduced me to tears, and rolled his eyes when I asked clarifying questions. For the second, I knew we wouldn't be able to work together. If you don't feel comfortable asking a simple question, how would you feel comfortable asking that a painted wall be retouched? I certainly wasn't going to pay someone $50K+ to make me feel like an idiot.
Dave was on point, highly meticulous, compassionate to my situation, and highly efficient. I appreciated his professionalism and had complete confidence in him to make a wrong situation right.
Thursday, 03 October, 2013 at 0900 was a red letter day for me.  It was the day the cavalry arrived. I have never in my life been more grateful to see 12 strangers in my house. Dave introduced every single person that would be working in my home, their roles and responsibilities, and people who were strangers became saviors.
When you go through a tragic experience, you will find that people either want to help or sadly that people don't know what to say or do and will distance themselves. LSSC came to the rescue and was there to help. I count my blessings every day and the people of LSSC are on my list. I have had nothing but positive experiences with LSSC and it was like that from day one.
Wednesday, 30 October, 2013 was another special day – the day I had insulation and dry wall in my living room. Hallelujah! Five months and I have dry wall! Friday, 15 November, 2013, the sunroom was sealed, insulated, and there was a ceiling. I love you LSSC.
I tell people there is a big difference in a remodel versus a rebuild. A remodel is a choice you make. A rebuild will test your character. With a remodel, you've likely found your inspiration, have your vision, picked out your materials, and have a good idea of what plans you have. A rebuild is more like having the rug pulled out from under you. You start at ground zero.
A painful emotional experience was made seamlessly easy by LSSC. Dave put me in contact with the right vendors and I was on my way.
Frank Cantoya, my Superintendent, is a rock star. We corresponded mostly through emails due to my insane work schedule and he was always polite, professional, thorough, and explained construction terminology to me in terms I could understand. We were able to write our change of orders as preemptive to construction stages through our communications so that we didn't have to back track.
We made a few change of orders along the way as more problems in the house were discovered and some minor (one major) requests of my own were made based on practicality. There was never any push back to any change of order requests. Considering I hadn't planned on this construction project, LSSC was more than happy to accommodate and provide solid advice. LSSC never tried to cover any findings up, was committed to doing things right, and was quick to let me know what was wrong and how it could be fixed without "selling" me anything.
I stayed in the house during construction due to finances and the inability to be able to check up on the house without doing so. This isn't an ideal situation for a contractor (or the owner) but LSSC was always respectful of this and put plastic up to help keep the dust down. They cleaned up their messes daily and the guest bath was always in tidy condition when checked on.  I never had any concerns regarding my belongings.
At one point, I needed to meet with Frank on a Friday afternoon so that I could understand an aspect of the project. I had never planned to do anything more than repaint this house but realized as much damage as there was, it was an opportunity to try to increase the value of the house by remodeling. He asked how much longer I would be in San Antonio and what I planned to do with the house. At that point, there was a lot of hurt inside those walls – a dishonest seller's disclosure, missed critical findings on home inspection, confronting a con, the emotional toll that seeing your home gutted without intent after 8 days, and coming up with money you never planned on spending. It was a sore subject I didn't talk about much with family, friends, or coworkers but I told him that I couldn't imagine staying here. I just wanted to walk away when it was done and move on. I had slept with my bedroom door locked for 5 months because of the con artist and just wasn't sure I would ever feel safe here again. I just wasn't sure this place could ever be a home. Frank said something with such genuine sincerity, "It's my goal to make you want to stay here. I want you to enjoy this" that really lifted my spirits. I hope he knows how grateful I am to him and Mike Rees, the contractor.
As construction wrapped up and LSSC was so kind as to move my furniture from the garage back in, the walls once again became a home. Frank delivered. He made true on his promise. LSSC delivered.
I look forward to the future and working with LSSC again when the time comes to "remodel" the bedrooms and bathrooms.
My project was expensive but it was worth every penny. Knowing that my house is safe, up to code, and attention to detail was executed every step of the way is money well spent.  Any issues that had to be readdressed were minor and dealt with quickly and correctly. If quality craftsmanship, excellent customer service, and professionalism are important to you, then LSSC should not be your first choice but rather your only choice as a general contractor here in San Antonio.
God Bless and thank you LSSC for making a nightmare situation into a place where I can once again sleep peacefully every night!"  Jessica M.
"We live in a 75-year-old house that needs extensive work. Repairs need to conform to historic district guidelines and our own desire to keep the original character of the house. The house is quirky and often difficult, with plaster walls throughout that are both fragile and tough to work with, and details that at times require an artisan's touch and at other times a sledge hammer. 

In addition to using their own family members, Lone Star State Construction worked out all the details in hiring plumbers and electricians and coordinating their time and work. When we had a question, we asked Dave Peters. 

Previously, I had not seen the value in hiring a contractor, but there is real value and comfort in having one person to go to, one person ultimately responsible. I don't have to ask a plumber exactly what he is doing, or try to understand his thinking or make a decision on which method is best for our situation. 

The contractor puts a welcome barrier of knowledge and accountability between the homeowner and the subcontractor, and he decides the methods to use based on the information we supplied and the results we desire. It's a very workable situation. Daren Peters is, at this moment, upstairs working on our second project, the redo of a tub enclosure. 

The company will work on a third bathroom in December, and coordinate fascia/soffit/gutter work later this month. We chose Lone Star State Construction and the Peters family because of their Angie's List recommendations, and feel we have stumbled upon our own "This Old House" crew, San Antonio-style. We could not be happier with their work, their professionalism, their attitude. They are quality craftsmen." V. Messec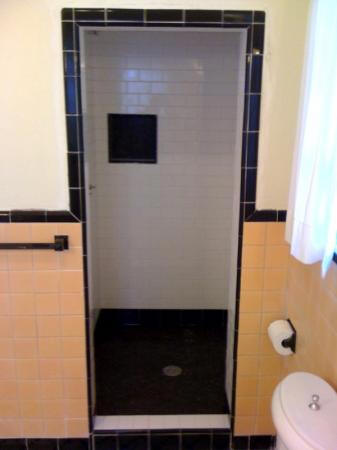 Last updated (Sunday, 10 August 2014 09:11)